Fon Inquiries,
Please Contact Tracy, Or Fill Out The Form Below
Main Content
Home
HP Welcome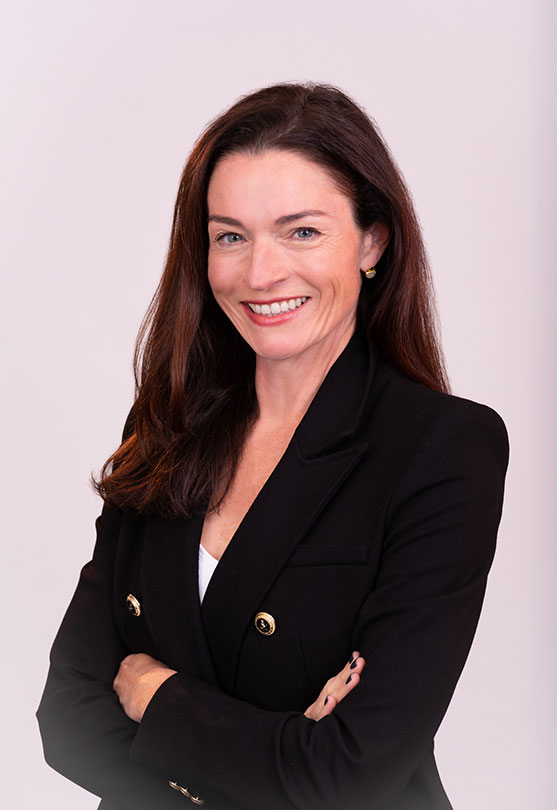 As a Sales Associate at Prominent Properties Sotheby's International Realty, Tracy Nix is an area expert in the New Jersey towns of Montclair, Upper Montclair, Glen Ridge, Bloomfield, Nutley, Verona, Short Hills, Millburn, Maplewood, South Orange, West Orange, The Caldwells and Essex Fells. She is passionate about introducing new residents to the area, particularly those relocating from New York City -- a move she and her husband made over 10 years ago.
When marketing a property, Tracy leverages her 18 year marketing career to earn top dollar for her clients. Sellers appreciate her "high touch" service level and consultative approach to the selling process. She helps buyers, particularly first time home buyers, make informed decisions by sharing her knowledge and insight about local market statistics, trends, neighborhoods and schools while navigating the complex real estate process with strong negotiating and management skills.
HP Testimonials
"We'd considered selling our home for a while, and when the time came, we knew Tracy would be the one to make it happen. During the peak of the pandemic, Tracy helped us be planful and organized in getting our home into prime sale condition. During these uncertain times, there were bumps in the road and circumstances beyond our control -- and Tracy was always there with her calm demeanor, sound advice, and an optimistic outlook. We are thrilled with the outcome and know that has to do with having Tracy by our side. We would heartily recommend her services -- on the buyer or seller side -- and h..."
Jordanbee
"Tracy was extremely helpful in guiding us through a market that was extraordinarily competitive, in an area of NJ that we knew basically nothing about. She toured us around the various towns so that we could get a feel for our likes and dislikes. When it came time to making offers, she helped us assess the kinds of concessions we would want to consider to get our foot in the door. And when it came to working through the contract, inspections, mortgages, and finally closing, she was there every step of the way. I would highly recommend working with Tracy and would do so again in the future!..."
Rmstogsdill
"We made the decision to leave our home of 18 years, with 3 kids in tow, during a pandemic. Not an easy task. Though moving is one of the most stressful, emotional and impactful times of one's life, I can honestly say that Tracy made it seamless. From our first conversation, she guided us through the process in great detail. Decisive, informed, meticulous, caring, steady - we always felt she was extremely invested in us, not only as as her client, but more importantly - as a family. Not only were we proud to have Tracy represent us from a business perspective (with lawyers, agents, our..."
Sold a Single Family home in 2021 in Bloomfield, NJ.
"Tracy was recommended by a work colleague in our search for a home in the Bloomfield, NJ area. From day one, we have felt confident and comfortable with our choice. As hopeful first-time home buyers, Tracy walked us through the process and answered all of our questions along the way. She has helped us navigate this very competitive seller's market, with a gentle and guiding touch, providing us with her years of knowledge and professional expertise. The process has been a bit nuts, given the current market conditions, but we know we are in good hands with Tracy. Hopefully, we will find out hom..."
Kevin James Hurley
"Tracy is absolutely fantastic! She helped us on both the sell and buy-side and the process could not have been smoother. We interviewed a few relators and new from the start that we wanted to work with Tracy and we were so glad that we did. "
Sara Minnis
"Working with Tracy was delightful! We were lucky to have her as our realtor, as first time home buyers in the midst of COVID. Tracy is patient, kind and took time to get to know us and listened to our needs. She has a vast knowledge of Essex County, lots of experience and great relationships. Tracy truly helped us every step of the way, she is an absolute professional. She was responsive with all of our first home buyer questions as well as gave great perspective and suggestions. "
Lorileslie22
"Tracy is the BEST!! She helped and guided us through buying our first house. As a first time homebuyer, I knew the whole process would be a learning experience, but I had no idea all that I thought I knew, that I really didn't know! Tracy was patient with us as we altered our price range, desired locations and must haves. We went out every weekend and would send Tracy houses of interest. She was always quick to respond and would be there every weekend with detailed information on the house and the area and would point out things I would miss. She gave great advice as we got into the offer..."
Timothyearl1
"I can not stress enough that Tracy is the real estate agent for YOU! She is smart, honest, and has a knowledge of the area like no one else. We were first time buyers, and Tracy held our hand every single step of the way, and never once throughout were we worried about anything. As we began our search during an insane time for the market, Tracy made sure to never make us feel like we had to make a decision, and continued to stress "you'll know when you see it". She assured us that no matter how many showings we had to go on she was going to find the house for us, and she did it! We..."
Steven Sturniolo
"Tracy was outstanding! She has so much knowledge about Montclair's real estate market and how to think through the unique nuances of the market right now (especially in such a crazy time). We found our home our first day of looking, placed an offer, and somehow through her leadership and experience did not get into a bidding war. She had such a balanced and even approach, was very easy to work with, and always responsive no matter what the topic or what the time of night. Tracy really took the stress out of the home buying experience for us and we are so grateful to her! We would recommend..."
Bought a Single Family home in 2020 in Montclair, NJ.
"Tracy was extremely knowledgeable, professional, responsive, and a pleasure to work with. My wife and I searched for our home for 5 months and Tracy was with us every step of the way. She has gone above and beyond and has continued to be helpful post-closing with first time home owner-type questions that we have. We would highly recommend working with Tracy. "
Michael Sarcone
HP Featured List

prev

next